ertex consulting rudolf thomann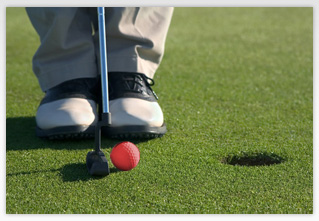 A long drive, a precise approach, a long putt are not sufficient, if the ball does not drop!
An ingenious product, a highest quality and an efficient company are not sufficient, if the market is not optimally worked on.
We help to dare companies the step into the export business, in order not to be dependent on the domestic market only. Often there is a lack of financial means, missing know-how, a lack of experience and pretty often at the courage to treat the world market actively.
We can look back on 35 years export - experience and we offer to you custom-made solutions and a partnership, which builds on continuity and confidence.